My lovely friend at Lavender Blue Weddings and Events asked me to create a logo for her and I thought it would be fun to show you the process that we went through. From pen and paper to the lovely shiny design it has become!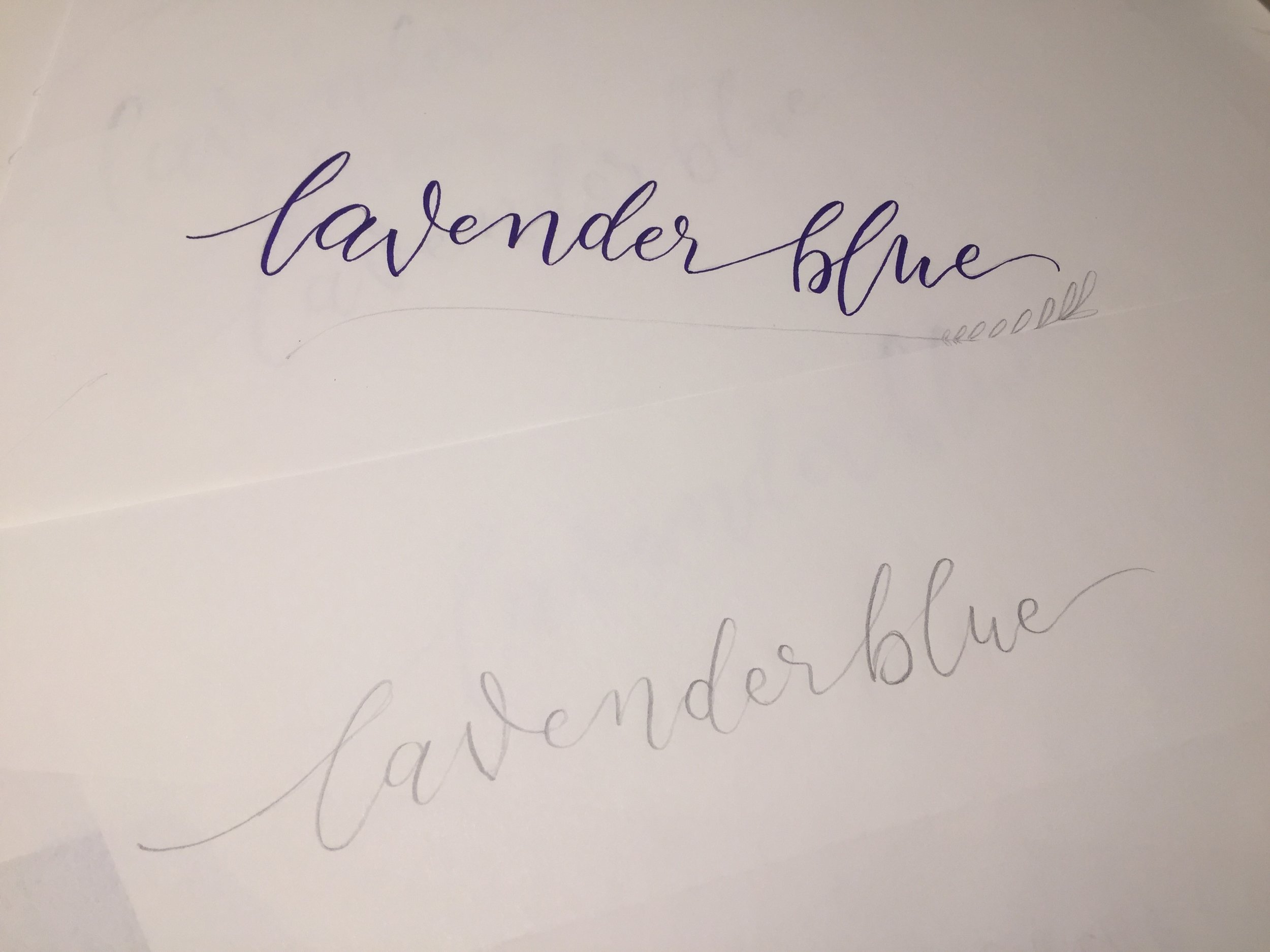 with pencil, paper and some ideas...
the heart was a winner... the rest of the text had to go.
Then it all changed when the ipad pro entered my life.... suddenly digitising designs was so much easier and with the apple pencil i could draw straight into Procreate app. Oh how things changed! Introducing Lavender Blue Logo 2.0.