A wee bit about some of my favourite Projects
This was the most fun... who wouldn't want to draw on a skateboard?! Thanks to Danny at re:ply skateboards who let me deface a deck all in the name of charity! Delighted to have been a part of this exhibition along with 49 other INCREDIBLE artists, including Danny's Grandad! The exhibition sold out and all the money raised is being sent to the fantastic Skatepal charity who support young people in Palestine through skateboarding... you can read all about them here.
Check out the Re:ply blog about the exhibition here... they say it best.
Thanks again Danny, it was so much fun to be part of!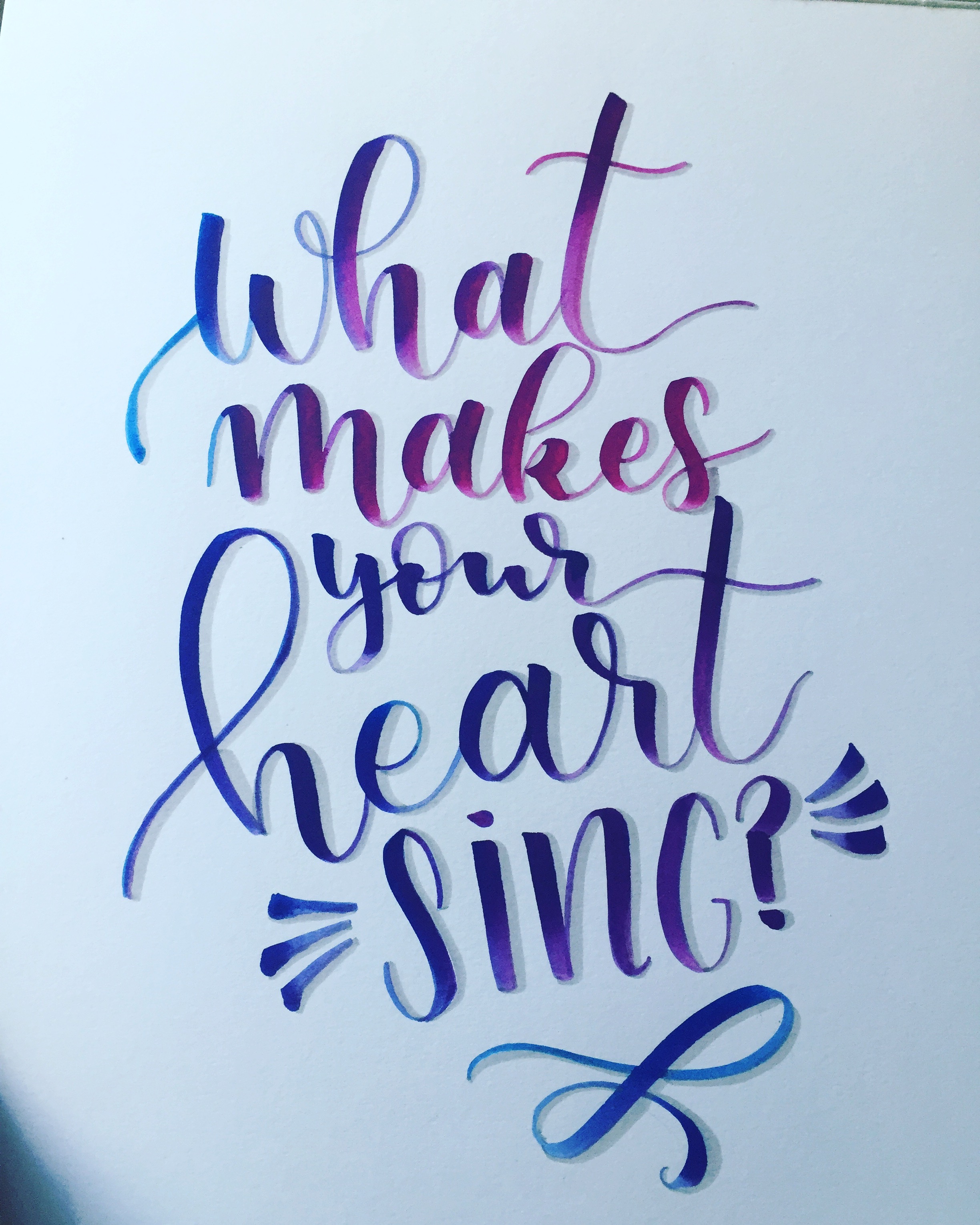 Huge thanks to the guys at Jam Hot who popped this little piece into their NO OPPORTUNITY show at the Veneer Gallery.
It was fantastic to be displayed amongst some really incredible designers and creatives. Most were digital prints so it was quite nice to see my wee piece in there standing out like a very inky thumb. Thanks guys :)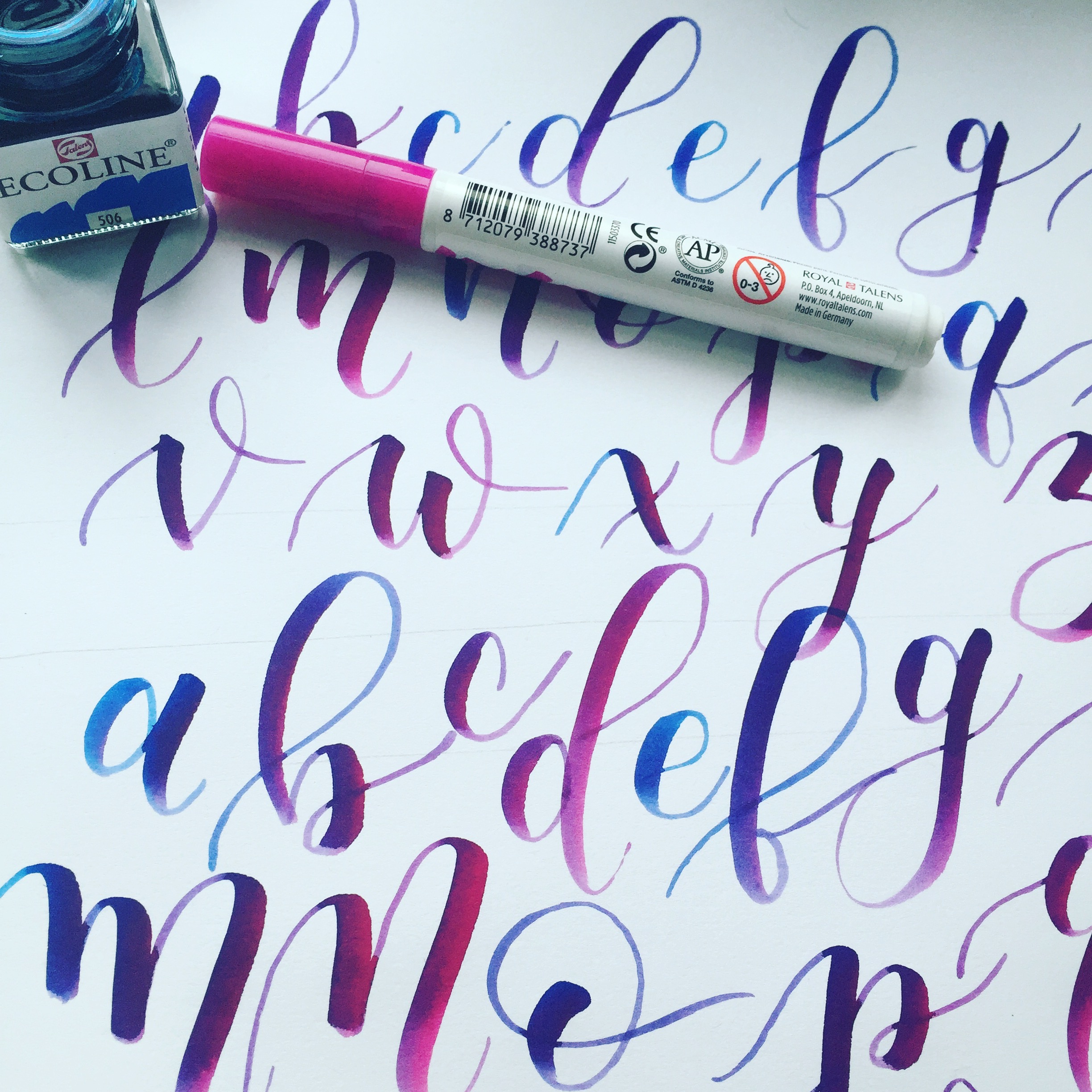 Having seen lots of people do lots of lovely things with Ecoline pen and ink I thought I would have a go. These ombre effects are created by dipping the nib of the brush pen into the ink then drawing as usual. As you draw the colour of the dipped ink runs out and the true colour of the pen comes through. It's a really lovely effect though some colours are better than others.
This blue and pink combo is my favourite.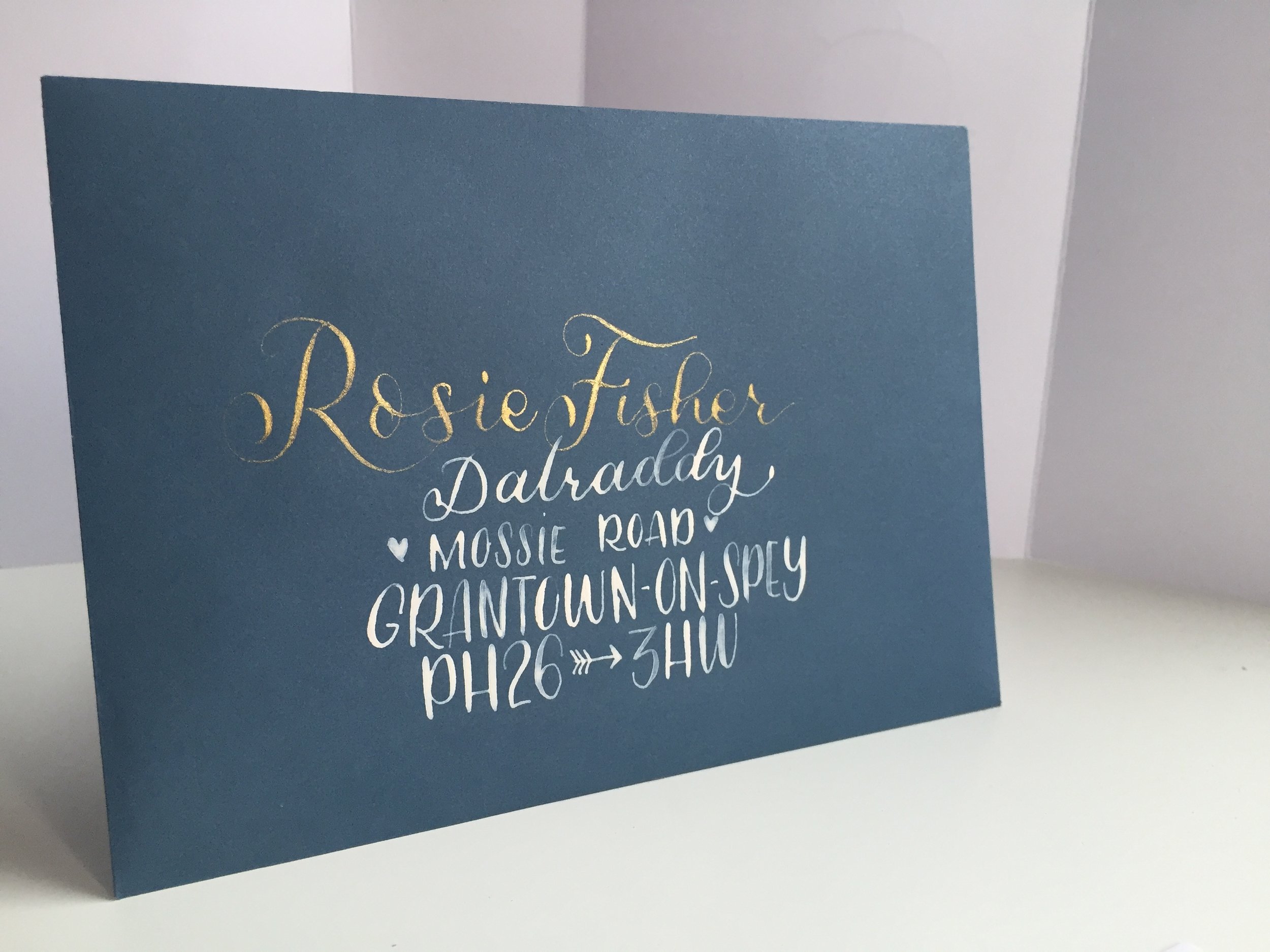 Pointed pen, or Nib and Ink, is a skill, it's something I thought I'd best have some practice at. Because if we have learned anything from drills, it's that repeated practice helps build muscle memory and muscle memory is what makes you letter better, or is that a better letterer?
So for my mums birthday (Happy Birthday Toasty Mum!) I made her a fairly average card but excelled with the envelope! I'm sure she won't mind her address being up here, hell- why not send her a card. It would be better than my attempt. Sorry Mum.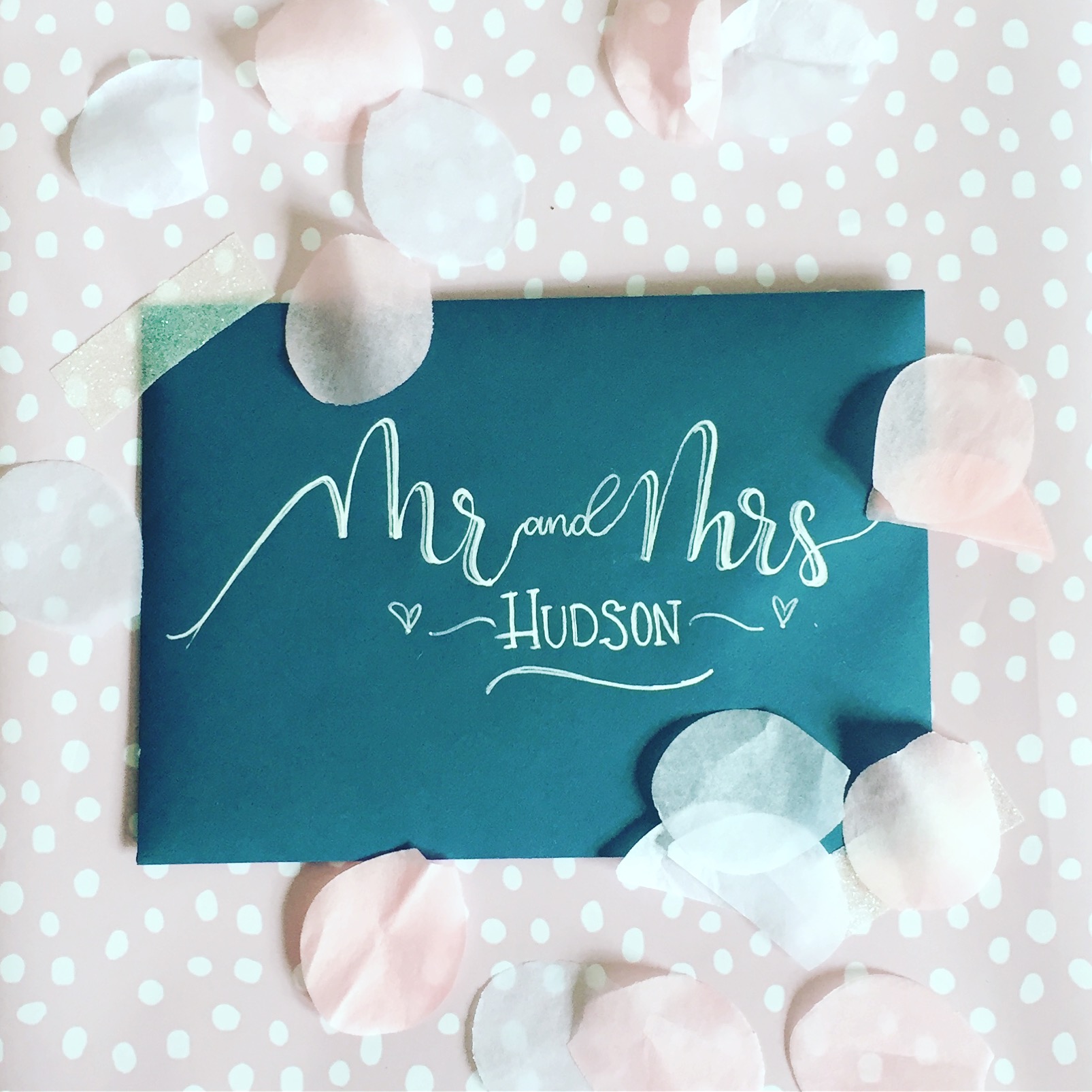 Nothing quite like wedding season to make you feel the love. Over one weekend I attended two weddings, yes, TWO weddings!
This called for military precision with outfits, timings and cards of course. So after a small incident with a hot iron and a burnt dress, we can talk about that later, I got busy with the pens to make a couple of cards.
While I may have been successful in creating the cards, I completely failed at taking pictures of them so here's another envelope instead.
Congratulations to the new Mr & Mrs Hudson and the new Mr & Mrs Burke!
what's it all about sally?
Hello and welcome to Toasty Type, the online home of a modern calligrapher based in Glasgow, Scotland.
Toasty Type is the result of a frustrated designer discovering brush pens exist, that there's really a knack to it, that muscle memory can't be forced and that really, all I want to do is draw all day, e'ry day.
Expect to see modern calligraphy, hand drawn letters, cards, invites and more as I upload more!
So please, go and have a look around the site. I hope it brings a wee smile to your face.
With love
Jen
#showmeyourdrills
I love lettering and typography, I always have. I studied design at art school and promptly landed myself a job that had nothing to do with design... naturally.
I've dabbled here and there, squeezed making things into every job i have. I once repainted a full size zebra so it was a pink glittery unicorn, there's a picture. I've repaired teeth on taxidermy boars, created GIANT advent calendars and creatively decorated nightclubs on a budget.
So how did I end up here? Well creative neglect is a powerful beast. I'd been lettering (badly) for a while and then I found a program called #showmeyourdrills and BAM... suddenly it all made sense.
I make cards
In the age of email, Facebook, Messenger, Insta, Snapchat and FaceTime it a rare thing to get some post but everyone loves it, right?
Well in an effort to get some smiles on faces I'm going old school... post is cool. The best bit about post is you don't know who it's from*. It's not a bill, it's definitely handwritten, what is it? A card, an invite, a long lost pen pal? Whatever it is the chances are you smiled, and that's a massive win.
Here's a selection of cards and tags I've made recently. If I've made you one and it's not here it's because I'm a chump and forgot to take a photo... feel free to send me one!
*Unless it's from me, you can probably guess by the handwriting...
LET'S BE SOCIAL! Click on the logos below to be my pal.